An old woman was killed by an alligator while out walking her dog, and her efforts to save her dog cost her her life.
The incident occurred Monday at a retirement complex in Fort Pierce, FL, when the beast leapt at Gloria Serge, 85. The gator allegedly attacked the dog first, but Gloria was not about to give up her pet without a struggle.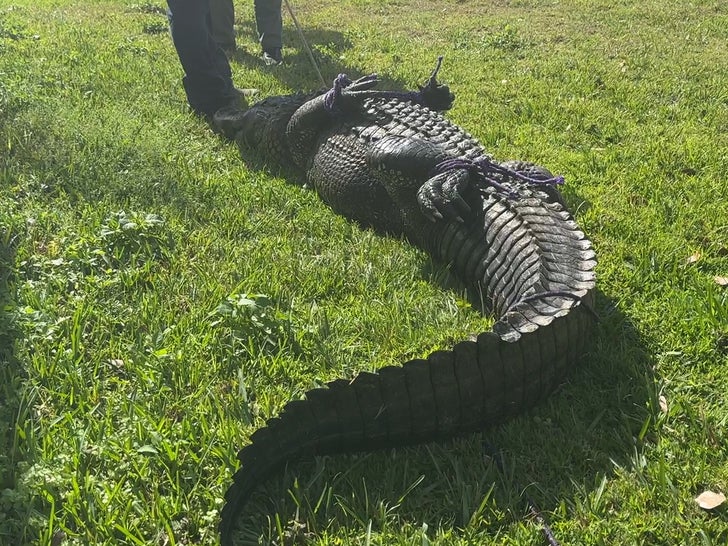 TMZ Reports
READ ALSO: Florida Man Survives At A Swamp For Three Days After Alligator Bites Off His Arm
Serge was knocked over during the fight, and the alligator grabbed her by the foot into a nearby pond… where she drowned. Not long after that, the authorities were summoned to capture and kill the gator.
Pictures provided by the St. Lucie County Sheriff's Department show police straddling and tying up the reptile as they prepared to carry it away in the back of a truck.
READ ALSO: Man Has An Emotional Support Alligator And Sleeps In The Bed With It
This one was estimated to be 10 feet long and was eventually euthanized… while the dog lived.
Gators, as we all know, are plentiful in Florida and quite hazardous. In 2016, a toddler was killed in similar circumstances at Disney World.