According to Deadline, the cast and creators of Daisy Jones and The Six on Amazon Video will attend SXSW.
On March 11 at 4 p.m., a panel featuring executive producers Scott Neustadter, Lauren Neustadter, Will Graham, and Brad Mendelsohn, author and producer Taylor Jenkins Reid, and actors Sam Claflin, Camila Morrone, Josh Whitehouse, Sebastian Chacon, and Nabiyah Be will take the stage. Josh Horowitz of the podcast Happy Sad Confused will moderate the discussion.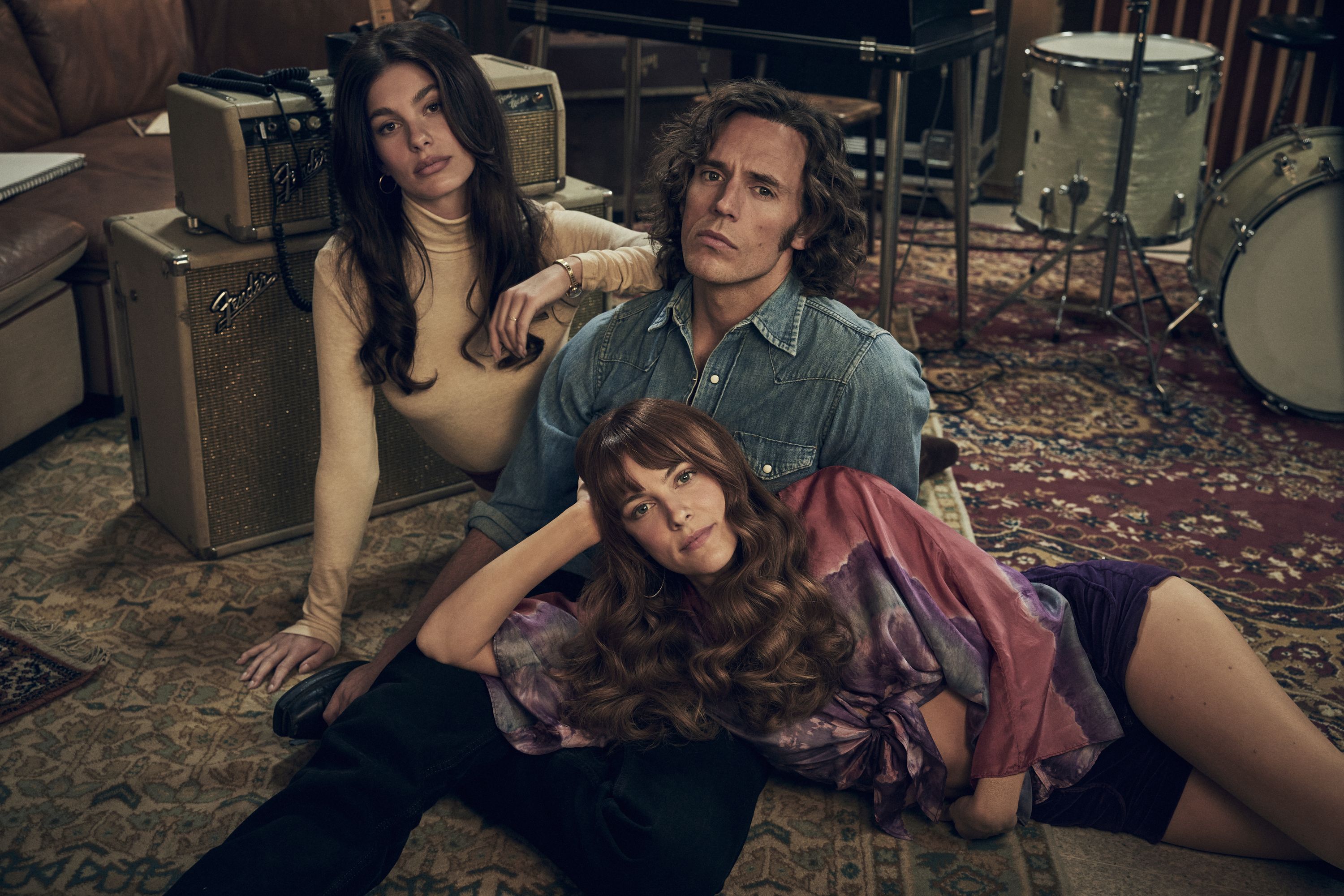 Daisy Jones and the Six, a limited musical drama based on Reid's novel of the same name, opened this month to mixed reviews.
READ ALSO: Black Panther 2 scene criticized by the French government as false and deceptive
It follows the evolution of a fictional 1970s band from their debut album "Aurora" in the Los Angeles music scene to becoming one of the world's most recognized bands. Nevertheless, the band called it quits at the pinnacle of its fame.
The documentary delves into the reasons behind their breakup following a sold-out event at Chicago's Soldier Field, as the band members finally agree to share their side of the story decades later.
Daisy Jones's Music and The Six
The fictional band's debut album, "Aurora," has multiple incredible tracks ranging from the title track to "No Words," "Regret Me," and "Look at Us Now," and is available on Spotify, Amazon Music, and a variety of other digital platforms.
With seven more episodes to go, the fate of the series is still unknown. Blake Mills, a well-known producer and composer who has worked with artists such as Laura Marling and Fiona Apple, composed the show's music library.
READ ALSO: In a Long Island Community Hospital, a Nurse was seen on Video Slamming a Newborn Babies Face
Riley Keough plays Daisy Jones, Sam Claflin plays Billy Dunne, Camila Dunne is played by Morrone, Karen Sirko is played by Suki Waterhouse, Will Harrison plays Graham Dunne, Whitehouse plays Eddie Roundtree, Chacon plays Warren Rojas, Simone Jackson is played by Be, Tom Wright plays Teddy Price, and Timothy Olyphant plays Rod Reyes.
Hello Sunshine, Reese Witherspoon and Lauren Neustadter's production business, produced the film, which was written by Neustadter and Michael H. Weber.
Daisy Jones and The Six's first three episodes are accessible on Amazon Video, with fresh episodes released on Fridays.