In response to the viral video that raised questions about the state of her health, Young M.A tells TMZ Hip Hop that she is recovering following a succession of health scares.
If people are so concerned about Young Ma we should see prayers & not ppl tearing her down right? pic.twitter.com/J7mrXAdNwM

— Milagro Gramz (@MilagroGramz__) March 14, 2023
Young M.A informs TMZ, "I've been battling with different personal health concerns over the past few years, as many of my supporters are aware.
I was recently hospitalized and received effective treatment for a number of ailments. But it will still take some time, I am currently improving and eagerly anticipate the future!"
READ ALSO: NFL Draft Pick Jalen Carter Has An Arrest Notice After Car Crash Involvement That Killed His Georgia Teammate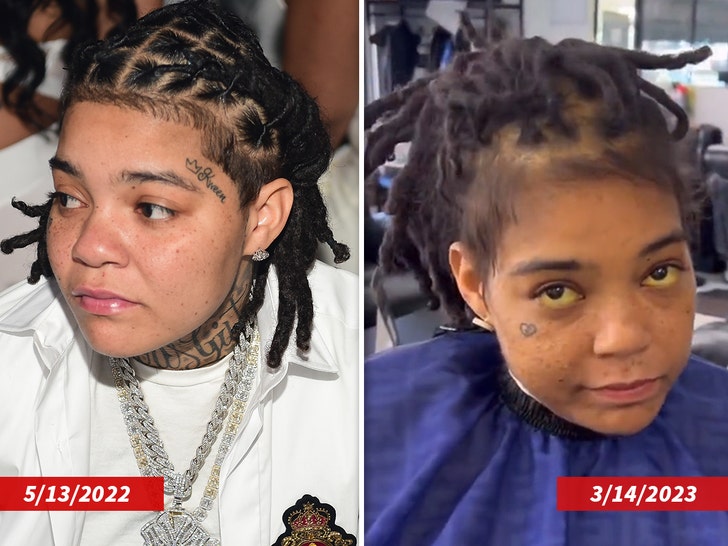 She goes on, "You can be confident that I'm in excellent spirits and that a documentary as well as the music will explain everything. Love y'all MAB! Don't worry I'm good!"
Young M.A, however, declined to go into detail about the specific issues she has been facing.
READ ALSO: Ice Cube criticizes Billboards list of the Greatest Rappers.
In case you missed it, a video of the rapper in a barbershop where M.A appeared to be slurring her speech and having yellow eyes went viral online. She claims, however, that better things are coming.
There is a lot of anticipation for the Brooklyn MC's upcoming release, once her health problems are fully under control and moving in the right direction. It has been almost two years since her last full-length project was released.